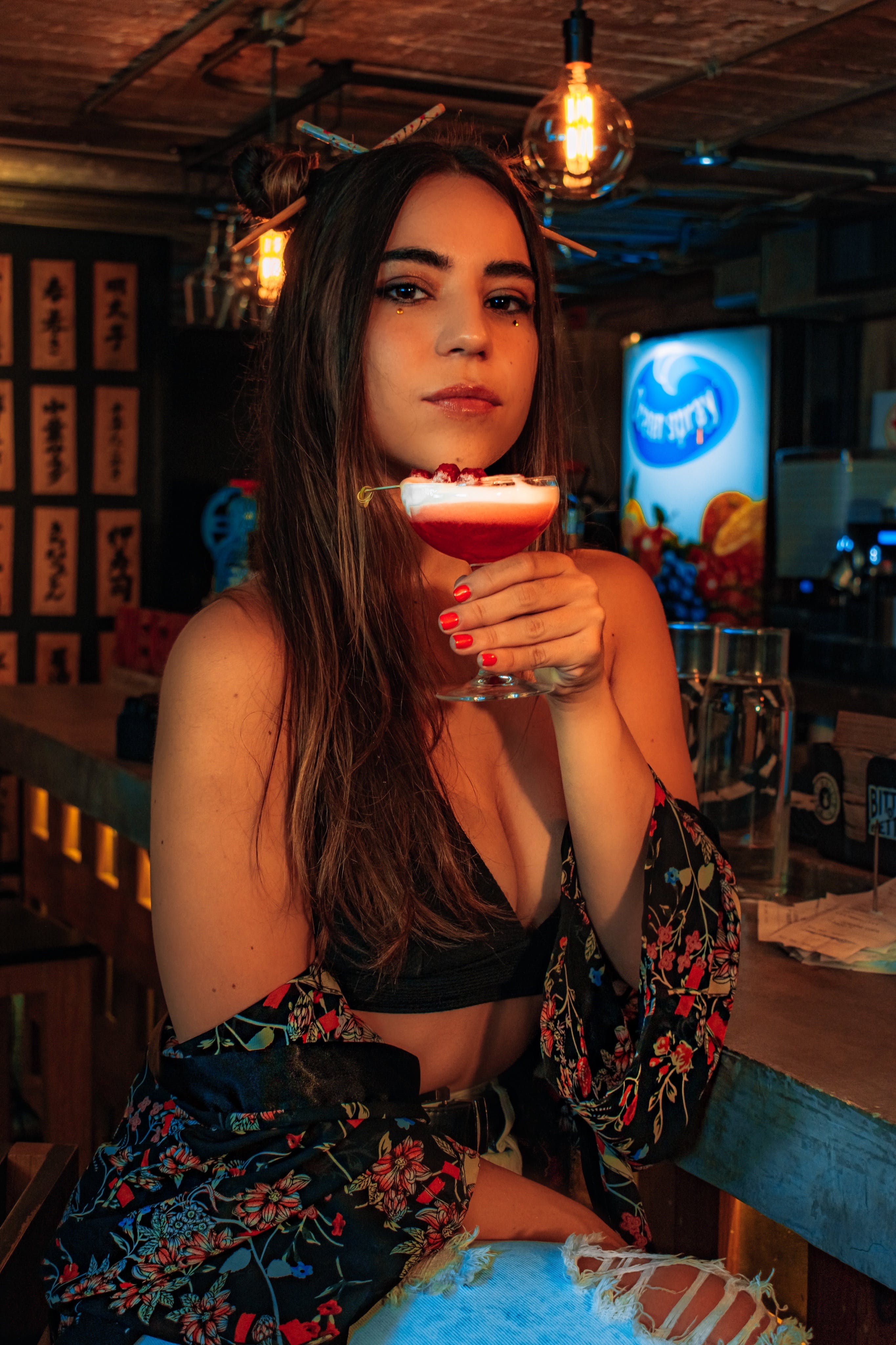 Deprecated: stripslashes(): Passing null to parameter #1 ($string) of type string is deprecated in /var/www/vhosts/megansmodels.com/httpdocs/themes/bespoke/views/blogs/blogs-detail.view.php on line 7
00, 0000
The Best Bars & Clubs in Hamburg to Party With An Escort
Hamburg's allure extends far beyond its stunning escorts, with one of Europe's most thriving nightlife scenes. However, when you combine these two elements, a whole new world of exciting possibilities is available to you! In this blog we'll take you on a journey through some of the city's hottest spots, perfect for indulging in unforgettable moments with your Hamburg escort.
Mojo Club:
Located in the heart of Hamburg, Mojo Club takes the crown as the city's ultimate party destination. This amazing club has made waves in Germany's nightlife scene for the last several years, renowned for boasting the best DJs and an unmatched atmosphere.
Step into its retro-inspired ambience, let your hair down, and prepare to dance the night away! Pairing the allure of Mojo Club with a Megans Models party girl promises a break from the mundane and an experience you both will cherish forever. If you're searching for a good time, you will most certainly find it at Club Mojo.
The Velvet Lounge:
If you're in the mood for a night of sophistication with a high-class Hamburg escort, The Velvet Lounge has an irresistible charm that you're bound to love. Here, elegance meets seduction, with opulent furnishings, mood lighting, and soft jazz melodies.
The Velvet Lounge oozes romance, making it the perfect destination to spoil yourself with a GFE companion like Anais. Allow this intimate setting to elevate the connection you share as you gaze into each other's eyes and enjoy beautiful cocktails in beautiful company. Spoil yourself to this enchanting encounter, and get ready to retreat to a romantic haven like never before.
The Secret Cellar
This is one of Hamburg's best-kept secrets. Tucked away from the bustling streets, The Secret Cellar is an underground club that epitomises exclusivity. Each night, tourists and locals alike gather to relish in this one-of-a-kind experience, making a date to The Secret Cellar a great way to impress your escort companion.
If you're in search of a few more ways to impress your escort, be sure to check out our 'Date Tips' blog! These tips will elevate your rendezvous to new heights, sending both of your satisfactions soaring. Overall, for a truly unique and memorable experience, The Secret Cellar makes for an excellent choice.
Clouds Heaven's Bar:
Like our picks couldn't get any more romantic, prepare for an evening of romance under the stars at Clouds Heavens Bar! Perched high above the city, this rooftop bar offers panoramic views of Hamburg's skyline. Here, you can sip on local gin, wines and whiskeys as you and your gorgeous companion gaze into the vast night sky.
For first-time visitors to Hamburg, there's no better way to bask in the city's sights! These majestic views will make a permanent mark on both of your memories and allow for a perfect date night to unfold.
If this is your first time booking an escort abroad, fear not! Our blog fills you in on how to prepare for an international escort experience with everything you need to know for a smooth takeoff.
Baalsaal:
Prepare to be swept into a vortex of vibes at 'Baalsaal', a trendy club that's a favourite among tourists and locals alike. The moment you walk through its doors with your enchanting escort, you'll feel the buzz of anticipation immediately. With a chic interior, exposed brick and edgy art installations, this club has made a name for itself for all the right reasons/
For the moments you want a breather from the dance floor, Baalsaal offers cosy seating areas where you and your companion can spend some quality time together. So, why wait any longer? Adventure awaits, it's time to lose yourself in Baalsaal's magic.
Where to Stay the Night?
After a night of fun, Hamburg hotels make for great places to rest your head (or keep the party going, we're not judging!).
If you're looking for a little inspiration, we've got you covered. Check out our blog with the best Hamburg hotels for spending a night with a Hamburg escort. These offer the perfect backdrop for a night of well-deserved relaxation.
There you have it! With these alluring nightlife spots, Hamburg beckons you to relish an evening of excitement with an escort. Each club has something special to offer, whether it's the energy of 'Club Mojo' or the swanky charm of 'The Velvet Lounge'! Embrace Hamburg's captivating spirit today, and we promise you won't be disappointed.