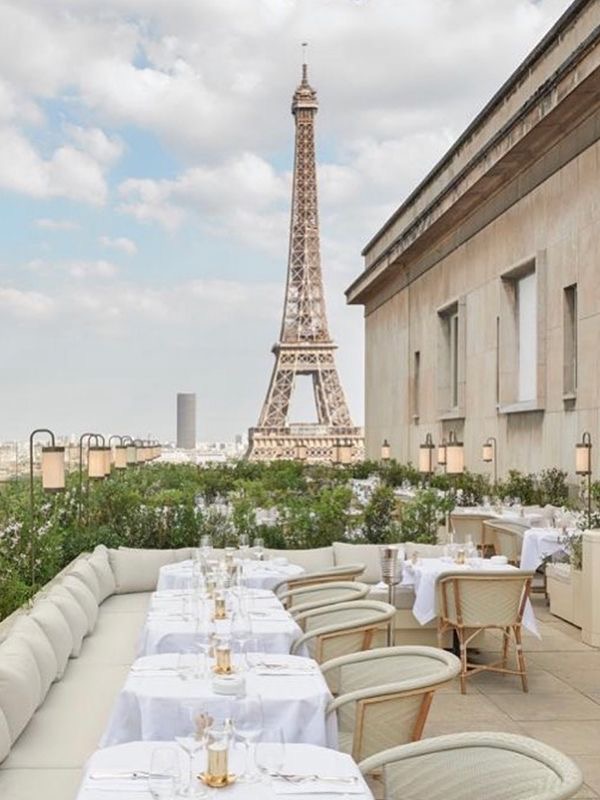 January 13, 2023
5 Best Restaurants & Bars to Meet a Paris Escort
Discovering the perfect escort for you in Paris can be difficult, but here at Megan's Models, we have a selection of international beauties that you can book to see easily. Once you have chosen your companion, there are a variety of places in Paris where you can have your initial rendezvous, but in a city as big as this, it can be a challenge to narrow them down.
We have cherry-picked the best locations where you can meet an elite Paris escort, unwind, and have the highest-class experience. And if you fancy taking your encounter to the next level, most of our recommendations have hotels attached so you can get to know each other just that little bit better.

Tour D'Argent
This restaurant boasts a rich history spanning centuries, with its building originating in 1582. There are even claims that french monarchs from days gone by have dined there! Tour D'Argent serves innovative French cuisine alongside a selection of bespoke wines/produce you can take home to remember the experience.
For the more discreet amongst you, this restaurant has a private dining experience so you can enjoy an intimate dinner with a special someone. Our companions love the luxury of a restaurant such as Tour D'Argent, and the rich historical surroundings are the perfect setting for a girlfriend experience.
Le Cinq, Four Seasons Hotel George V
Not only does the dining room of this luxury hotel possess sophisticated and elaborate designs, but it is also the perfect place to take a Paris escort. It suits any occasion, whether a first meeting or a dinner with a lady you have had the pleasure of meeting more than once.
Once you have enjoyed a stimulating dinner date, you can entertain yourselves in other ways right in the comfort of the same building! The Four Seasons Hotel, which houses Le Cinq, borrows from the art deco style and is one of the best places to stay in Paris. If you want to treat one of our ladies, why not book the penthouse suite where you can witness an unrivaled view of the city?
Danico
For the more adventurous, this cocktail bar is the perfect place to spend a Parisian night with one of our vivacious companions. Each cocktail is unique to Danico, with meanings and stories behind them to ensure your night gets off to a fun start.
It can be intimidating meeting a stunning escort for the first time, but she and the drinks at this bar will put you at ease immediately. Even the shyest gentleman will want to party all night with a Parisian model.
L'Astrance
L'Astrance is more than just a high-end setting for a dinner date, but is an experience that you cannot miss. This menu is curated perfectly and reinvents French food in a way you have never seen before. You cannot enjoy this experience alone, so why don't you bring along one of our girls, who long to share it with you? You can discuss the food, each other's interests- and what you might get off after.
Andie is the perfect brunette, curvy and busty, and the only lady to invite to such a sophisticated establishment. While enjoying dinner, you will anticipate where and what you can do next, never wanting to let her go.
Jazz Club Etoile
If you are searching for a venue to enjoy live music, and jazz is your thing, look no further than this club. Jazz Club Etoile has hosted live concerts since 1975, including jazz and blues legends such as BB King.
It is the only place for a connoisseur of this genre, and some of our Paris escorts are also jazz enthusiasts, sharing your interests. Our companions are open and passionate about their interests, making us the only place you can find an elite like-minded companion to share in such a beautiful, exciting experience.
Once the music has quieted and you're still buzzing from the electricity of the moment, why not head to the hotel upstairs, where you can pursue other shared passions with the same vigour and interest as those down below?