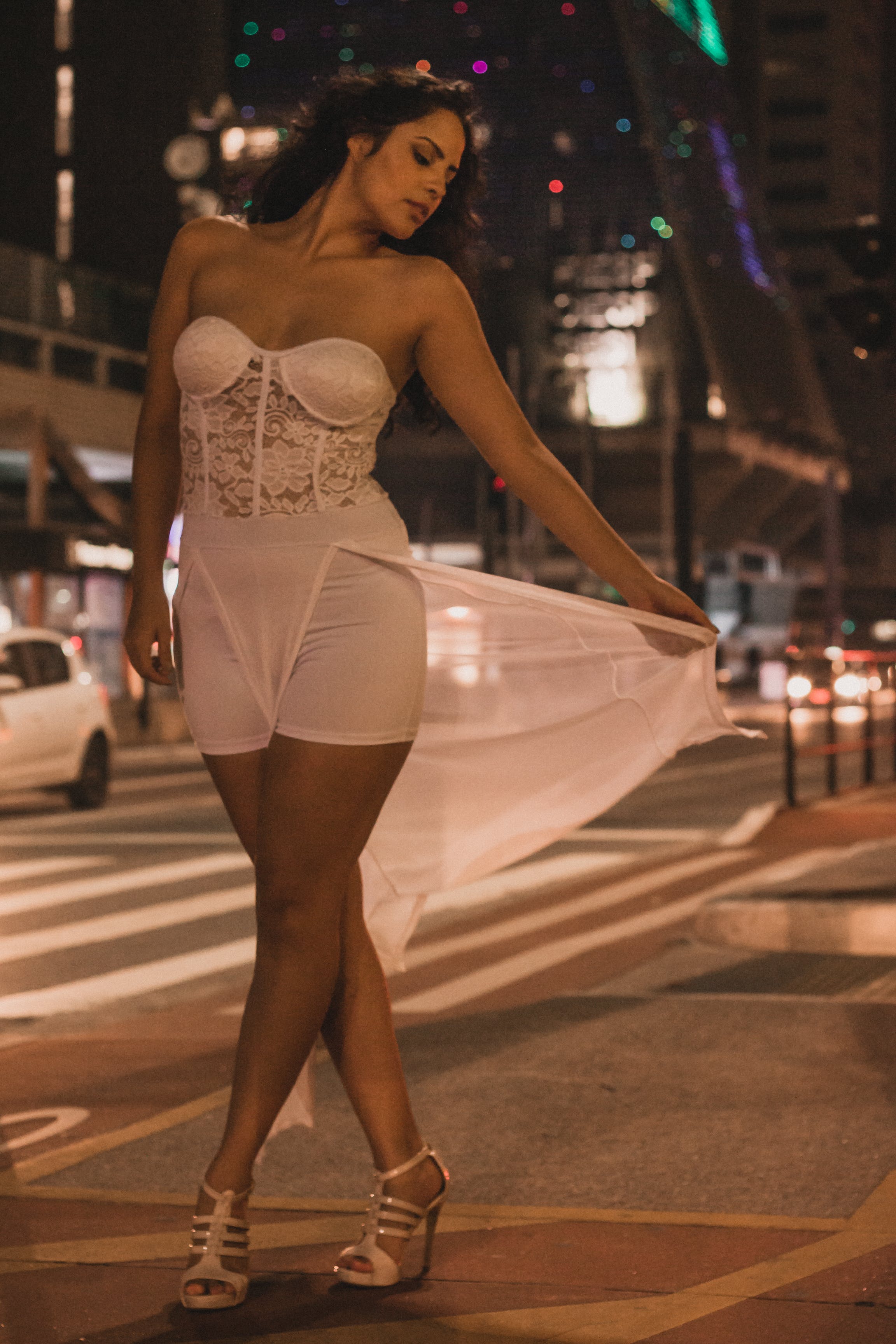 November 07, 2023
How You Can Customise Your Escort Experience with Megans Models
Gentlemen, let's talk about personalisation. We all love a tailored suit, a custom-wrapped car, or a perfectly brewed cup of coffee. So why should your escort experience be any different?
At Megan's Models, our service goes beyond matching you with beautiful high-class escorts: we handpick gorgeous girls who are experts at catering to your every need. In this blog, we'll unveil some of the ways you can personalise your escort experience, so you can indulge your way.
Blonde, Brunette, and Beyond
First things first, let's talk about the physical features. We all have our preferences, right? Maybe you've got a soft spot for sultry brunettes, or perhaps you're more of a "blonde bombshell" kind of guy.
At Megan's Models, we proudly present women of every flavour, so you have the luxury of finding a high-class escort who's perfect to your taste. Whether you crave a tall model like Mia, a busty babe like Tiffany, or a lady who's somewhere in between, we've got you covered.
After all, when you're embarking on an experience as personal as a high-class escort booking, it's important it's with a companion who ticks all of your boxes.
Fantasies and Roleplay
Now, it's time to turn up the heat. Ever had a fantasy that's been lurking in the depths of your mind? Or perhaps a fetish that you've been dying to unleash? Well, our escorts are here to bring those fantasies to life.
Whether it's a sultry roleplay scenario, a tantalising massage, or simply an open-minded escapade, your wish is their command. Our talented escorts are skilled in the art of seduction and are ready to guide you through an erotic exploration like no other.
If you're unable to find the service you are craving from our category list, let us know in the 'special requirements' box of our booking form. This way, we can brief your escort on what gets you going and ensure your experience is tailored just for you.
For more insight into our booking process here at Megans Models, check out our blog on how to meet an escort. Here, you'll find everything you need to know.
GFE: More Than Just An Acronym
Our journey comes to the GFE (Girlfriend Experience), the service that never fails to have gentlemen coming back for more. If you're unfamiliar with this alluring acronym, head over to our escort encyclopedia to learn more.
With a Megans Models escort, you get much more than a service; you create a connection. Our high-class escorts take pride in crafting an experience that is uniquely yours. They'll learn your likes, dislikes, and everything in between.
Do you have a favourite shade of lipstick that you adore? Or a style of dress that really gets your heart racing? These angels would be delighted to grant your every wish, placing you right at the centre of their priorities. With all the benefits of a relationship without the unnecessary stress, it's no wonder this service is such a crowd-pleaser.
Jet-Setting Adventures
What sets us apart from your typical escort directory is that we have an entire gallery of travel escorts. For those who are unfamiliar with this service, a travel escort can make a special trip for your pleasure, because why not have the best in the world…literally!
Another great thing about travel escorts is they're not only limited to paying you a visit but can also spice up your global adventures! They love nothing more than offering their state-of-the-art company on trips, so you can enjoy beautiful sights and a beautiful escort.
From relishing in the beauty of Paris to soaking up the sun in Marbella, a travel escort can send your satisfaction soaring. Because why should you travel alone? If you find yourself at a loss for things to get up to together, we have a whole blog dedicated to international date nights.
Megans Models top tip: If you'd like to learn about how to pack like a pro, read our guide to get ahead of the curve.
We hope we've shed light on the many ways you can customise your escapade with a Megan's Models escort! Thank you for choosing our directory, and we can't wait to introduce you to your perfect match.
Whether you're in the mood to pack your bags and get jet-setting or simply meet a blonde bombshell near you, there is a Megans Models escort waiting here for you.