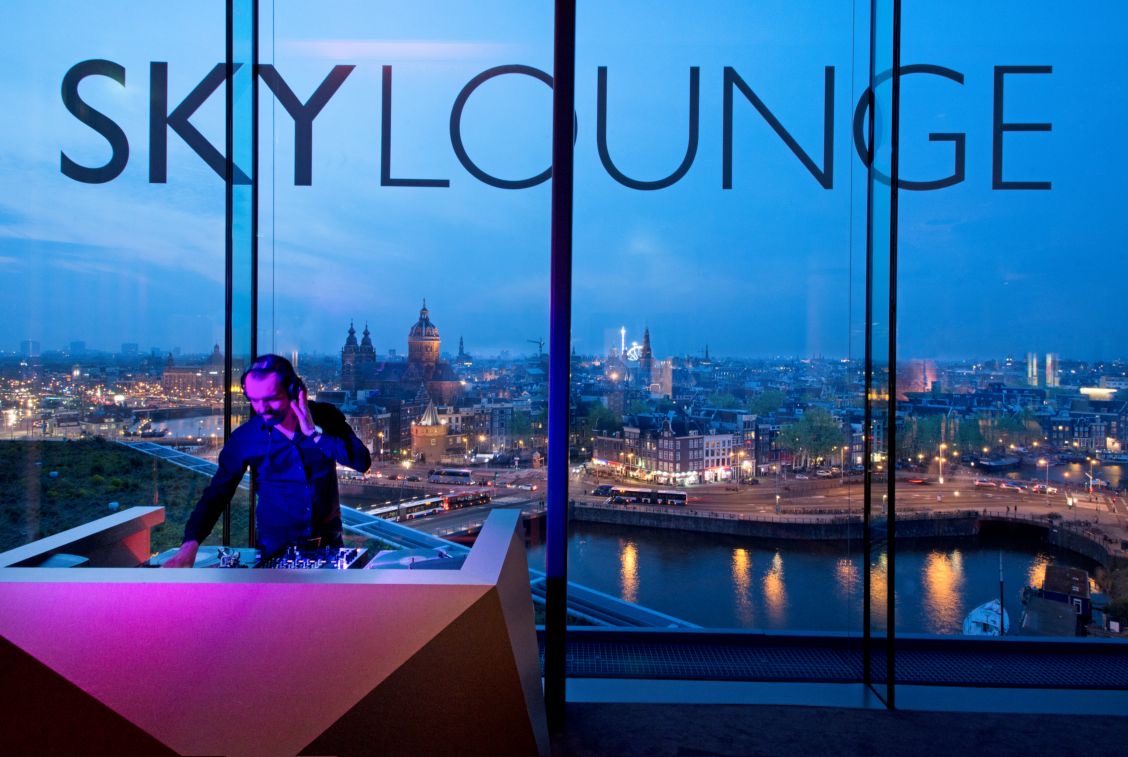 June 20, 2023
The Best Bars to Take an Elite Amsterdam Escort
There's never a dull moment in Amsterdam.
With countless opportunities for entertainment and excitement at every turn, this charming, beautiful, and romantic Dutch city is like no other. However, if you're one of the gentlemen lucky enough to have booked an elite Megans Models escort in Amsterdam, you may be looking for an exquisite spot to spend the evening. Luckily for the two of you, the vibrant and varied bars in Amsterdam are far and wide.
So, are you and your companion ready to take on the party capital? Whether you're looking for a relaxing, intimate evening with a view or somewhere to dance the night away, there's a bar for every mood in Amsterdam. We at Megans Models have come across many of the city's finest drinking dens, and we've listed just some of our favourites below:
Bar Rouge
A sexy and vibrant experience awaits you at Bar Rouge - an intimate Parisian restaurant by day; an exciting bar and discotheque by night. This popular spot is everything you've ever wished for in an exclusive night out, perfect for charming your high-class companion, especially if she's a Party Girl Escort.
Enjoy signature drinks in a vibrant atmosphere, indulge in the infectious beats of the DJs, and create lasting memories with your Amsterdam escort in this popular spot.
Ton Ton Club
Sometimes, just sometimes, impressing your date means more than just eating in a fancy restaurant. She wants excitement, something a little outside the box… perhaps a location that represents an exciting fusion of Japan and America? Well, Ton Ton Club is the place to be.
Offering retro arcades, board games, and a Japanese-inspired bar and restaurant, this beautifully distinctive spot is a far cry from your typical bar, and it's all the better for it. Put your moves to the test in the special Dance Dance Revolution room; drink up on the alcoholic American milkshakes; or show off your pinball skills whilst sipping on delectable Japanese whiskeys. This is the beauty of the Ton Ton Club.
Ice Bar
Break the ice with your elite companion in what is quite literally the coolest bar in the city. Everything, and we mean everything, is made of freezing cold ice in the Amsterdam Icebar, from the walls to the sculptures and even your glass! So wrap up warm in the winter wear provided, and indulge in the beauty of the North Pole with a gorgeous companion by your side.
The Ice Bar is more than just a bar, it's an experience; one guaranteed to leave your VIP Amsterdam escort awestruck, impressed, and snuggled up to you closely for warmth.
Skylounge Amsterdam
A vibrant, energetic atmosphere; delicious refined cocktails… a panoramic view of Europe's most bustling capital city - it can only be The Skylounge Amsterdam.
Located on the 11th floor of Doubletree by the Amsterdam Central Station, this chic and stylish rooftop bar is a great way for both you and your Amsterdam escort to soak up the sights and watch the lights sparkle across the city. Life doesn't get much better than this.
Supperclub
Imagine an exclusive location where etiquette and good table manners are things of the past - that's the Supperclub experience. Part bar, part restaurant, and part performance space, this popular hidden gem is perfect for those looking to let go of reality.
Start the night with an Espresso Martini at the cocktail bar, then take off your shoes, move to the restaurant, and settle down on a comfy bed with a full-course meal to enjoy. From there, you can watch the dancers, drag queens, and aerial artists blow you away, before ending the night in one of the many themed rooms. The experience depends on the night, so be sure to check the website before going. Oh, and don't forget to wear matching socks!
Hiding in Plain Sight
Step into the roaring 20s and immerse yourself in the old-world charm of Hiding in Plain Sight. Hidden in a quiet corner on the edge of the Red Light District, this prize-winning cocktail gem really does live up to its name.
Take in the 1920s style decor as you sip on one of their sophisticated and perfectly crafted cocktails - perfect for couples looking to connect in a relaxed environment… if they can find it. Who knows, you may even turn up on the night of one of their famous events, whether it be swing dancing or a Day of the Dead celebration. One thing's for sure at Hiding in Plain Sight; your evening will be one of class and sophistication.
Book an Amsterdam Escort Today!
To make the booking of your dreams, all you need to do is give us a call, send us an email (for advance bookings only, please) or use our online booking form! Our friendly receptionist team will guide you through the booking process and equip you with all the information needed to prepare you for your lavish encounter. Oh, and be sure to read our blog on "How To Book an International Travel Escort" for more details.
If you're still unsure whether to choose a Blonde, Brunette or busty babe for this adventure, head over to our 'How to Select and Meet an Escort' blog to make the best decision!