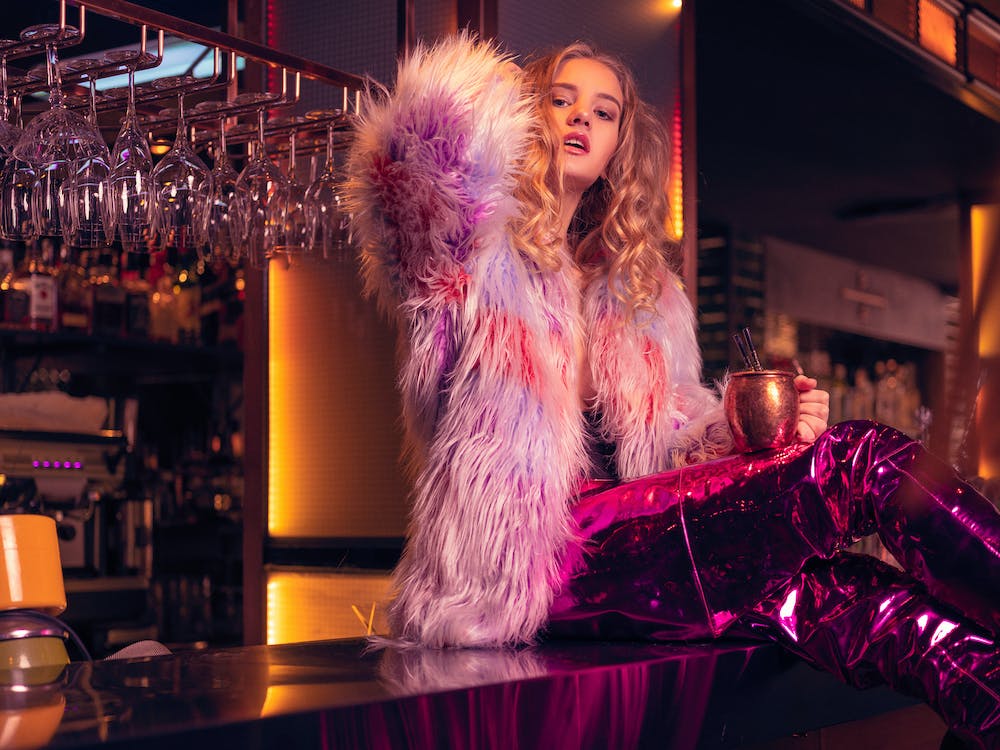 August 08, 2023
The Best Bars and Clubs to Party with an Escort in Munich
Looking to immerse yourself in the refined nightlife of Munich, a city steeped in sophistication and cultural allure? Well, with an elite Munich escort by your side, you'll be embarking on an evening of sophistication and luxury companionship, one that promises memories to last a lifetime.
Whether you're seeking the company of a blonde muse, the elegance of a busty brunette, or the thrill of a party girl escort, a world of refined enjoyment awaits you in Germany's lifestyle capital.
Join us as we embark on a journey through the best bars and clubs in Munich, where the presence of a Megans Models companion guarantees a magical evening.
P1 Nightclub
Amidst Munich's glittering nightlife, the P1 Nightclub stands as an icon of grandeur, excitement, and of course, the pulsating beats of techno music.
With a Munich escort by your side, this legendary establishment offers a one-of-a-kind experience like no other. Famous for its opulence and extravagant features like six VIP areas, it's no wonder P1 is regarded as one of the best high-class nightclubs in Munich. So, if you're looking for somewhere to feel the rhythm, dance the night away, and share the energy with your charming companion, look no further.
Blitz Club
For a night steeped in excitement and luxury, the Blitz Club beckons with its enigmatic allure and pulsating energy. As you step into this labyrinth of sound and light with your high-class Munich escort, you'll be transported into a realm where every beat resonates with your soul.
Marvel at its industrial aesthetic and cutting-edge sound system; lose yourself in the dance floor's electric atmosphere; and share the thrill of the night with your enchanting partner. At Blitz Club, every moment is a crescendo of excitement, and your presence is long overdue.
Schumann's Bar
Enter an American-style cocktail bar, where the art of mixology takes centre stage… welcome to Schumann's Bar.
Savour the delicate nuances of handcrafted cocktails with your elite GFE companion, each expertly blended to awaken your senses. The dimly lit atmosphere and the soft hum of conversations provide the perfect backdrop for an intimate tête-à-tête, as the two of you clink glasses, share stories, and relax in a haven of refined indulgence.
Die Goldene Bar
Among Munich's hidden treasures, the elevated, old-world venue that is Goldene Bar exudes a timeless allure.
As you sip on meticulously crafted libations with a Munich escort, you'll find yourself drawn into conversations that flow as smoothly as the drinks themselves. Combine this with its vintage decor and classic charm, and you'll find that every moment spent at Goldene Bar is an ode to the art of companionship.
Craft Beer Houses
For those seeking a more laid-back evening, Munich's craft beer houses provide a cosy and intimate setting.
With your Munich escort in tow, explore the city's artisanal brews, indulging in the flavours of tradition and innovation. Share laughs over a stein of locally brewed beer, enjoying each other's company amidst the warm and inviting atmosphere, before heading back to your Munich hotel to carry on the fun.
Book a High-Class Escort in Munich Today!
The best bars and clubs in Munich are beyond compare, yet with a luxury companion by your side, every sip, every laugh, and every shared glance becomes an unforgettable symphony of sophistication.
So, what are you waiting for? Find your match today with Megans Models, place your booking online, and dive straight into the pulsating rhythm of Munich's nightlife. Be sure to read our blog on How to Book an International Travel Escort with Megan's Models and How To Prepare for your International Escort Booking for some helpful tips.
For more insights into curating exceptional evenings of luxury, read our Escort Date Success Guide: How to Prepare for the Big Day.