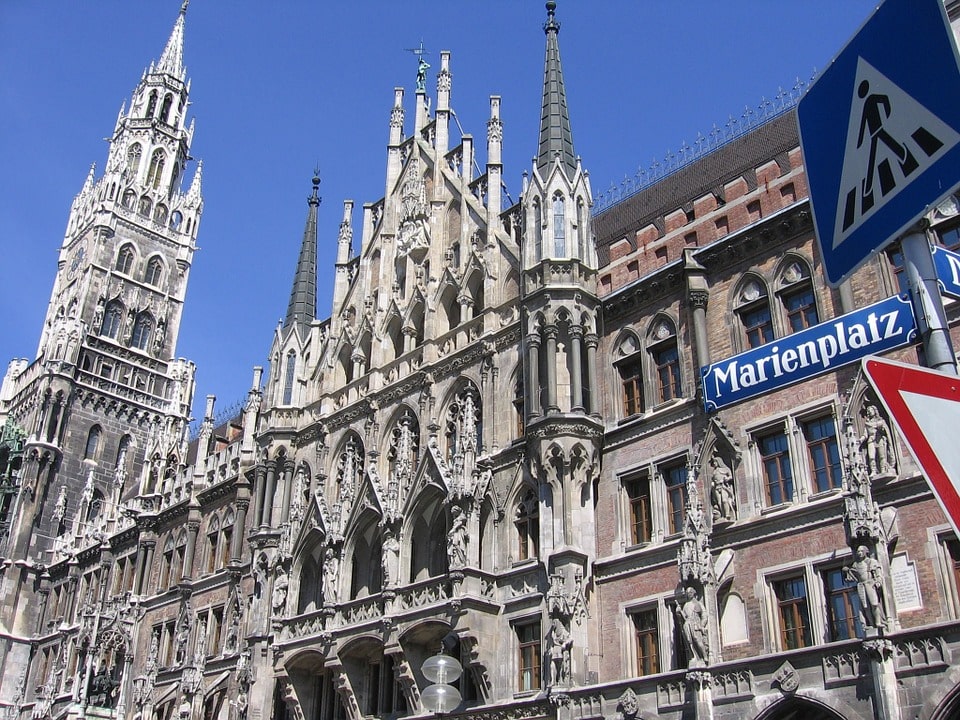 September 12, 2023
A Guide to Escort-Friendly Hotels In Munich
Looking to enjoy a night of enchantment with a sensual GFE companion? Or perhaps you desire a whirlwind adventure with a vivacious party girl escort in the heart of the city?
The Bavarian capital's charm, appeal, and sheer beauty are matched only by the glowing presence of your chosen Munich escort. But as the night draws to a close, where should you retreat to continue the indulgence?
Well, the good news is that you'll find an eclectic mix of luxury escort-friendly hotels in Munich, each offering the perfect blend of luxury and privacy. Join us as we embark on a journey to discover the finest options for your unforgettable Munich rendezvous.
If you're also looking to immerse yourself in the city's refined nightlife, check out our blog on The Best Bars and Clubs to Party with an Escort in Munich.
So, without further ado, let's get straight into it:
Louis Hotel
A perfect reflection of the Bavarian capital in which it stands, the Louis Hotel is chic, poised, and full of heart. Nestled in the heart of Munich's historic centre, this five-star hotel offers more than just luxurious accommodations - it offers a luxurious experience like no other.
Marvel at its warm, earthy tones and sumptuous furnishings… unwind after an exhilarating evening in its soothing, contemporary rooms… or if your palate is seeking a journey, indulge at the Japanese restaurant within, a culinary delight to complement your adventure. What more could you ask for?
Bayerischer Hof
Bayerischer Hof is more than just a luxury hotel; it's an esteemed institution of sheer sophistication. Offering 5 gourmet restaurants, 6 bars, and an exclusive spa with a rooftop pool, this historic five-star hotel ensures your every need is met.
So, if you're looking to be enveloped in an atmosphere of refinement, whilst enjoying an unforgettable evening with your Munich escort, look no further. This luxury retreat is one of Munich's most legendary, so go ahead and book your stay today.
Hotel Vier Jahreszeiten Kempinski
Good luck finding an establishment that can match the timeless charm of Hotel Vier Jahreszeiten Kempinski. From the moment you step through its doors, you'll find yourself basking in the grandeur of its historic façade, elevated by the impeccable service and luxurious accommodations within.
To enjoy a truly royal Bavarian experience, why not treat yourself to the gift of wellness at the luxury spa, before indulging in a romantic candlelit dinner at the exquisite gourmet restaurant? After all, your luxury companion deserves to be treated like the queen she is, so why not go one step further in making her experience just as enjoyable as yours?
Platzl Hotel
Nestled amidst the cobbled streets of Munich's Old Town, Platzl Hotel invites you to discover Bavarian hospitality at its finest. Regarded as one of the best and most traditional hotels in Munich city centre, Platzl Hotel is a mere 5-minute walk from Marienplatz, the Bavarian State Opera, and numerous other sights in town.
As a gateway to Munich's cultural treasures, booking your stay at this luxury retreat will ensure your nights are as captivating as your days. Thinking of taking your Munich escort to one of the nearby establishments? Before you do, be sure to read our blog on Dinner Date Etiquette to ensure the two of you enjoy a fantastic evening.
Book your Encounter with a Munich Escort Today
As the moonlight bathes Munich's vibrant streets, the irresistible appeal of the city continues to resonate. By selecting one of these exceptional escort-friendly hotels in Munich, your experience with a luxury companion will remain unparalleled from dusk till dawn.
Once you're ready to book, get in touch with us! We are available on +447404249226, or you can email us on [email protected] to discuss your booking in more depth. If you know exactly what you're looking for, feel free to arrange your encounter through our online booking form. For travel companionship, we advise booking well in advance to ensure the escort you wish to accompany you is available.
First time booking an escort in Munich? Read up on our blog on How to Book an International Travel Escort with Megan's Models for some helpful tips.
Also, if you're still wrapping your head around the wide variety of services on offer, be sure to check out our Escort Services Encyclopedia.