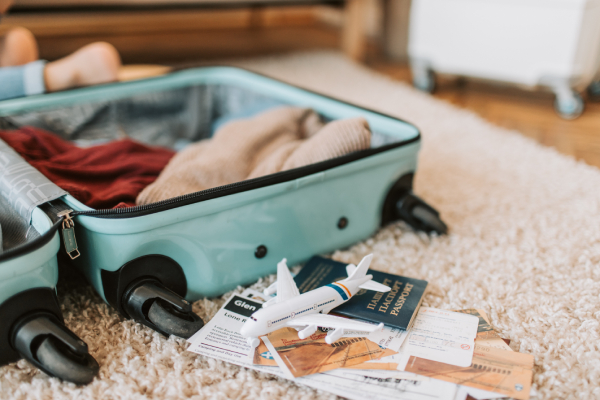 July 19, 2023
How to Prepare for your International Escort Booking
Hiring an escort companion is a sure-fire way to elevate your travel experience. From exploring the marvels of the world in the company of a gorgeous goddess to discovering the hidden gems from a local, this unique encounter brings about a number of benefits.
Whether you're new to abroad escort bookings or simply seeking guidance before embarking on this exciting adventure, we're here to give you some helpful preparation tips for a smooth takeoff.

Choose your dream companion/destination:

The beauty of booking an international escort is your ability to explore uncharted corners of the globe. Take, for instance, Madrid. You may have never planned a trip to this enchanting destination, but when you discover an escort as stunning as Andie resides there, it becomes an absolute must to pay her a visit.
That being said, if you have a bucket-list destination or you already have a holiday booked, you can use our location search feature to discover which of our stunning models are there waiting for you! Or better yet, you can arrange one of our travel escorts to make a trip just for you.
Whether you are craving spontaneity or already have a detailed plan for your visit, making a date with an exotic international escort can transform your getaway from amazing to unforgettable.

Pack The Essentials:

When it comes to preparing for something as intimate and special as an escort booking, getting your packing right becomes all the more crucial. After all, you want to be sure you look and feel good for the occasion, right?
If you're a last minute mover who hasn't given packing a thought, fear not! We've got you covered with a handy checklist to get your trip off to a flying start.
Outfits for every occasion
Toiletries and grooming products
Aftershave
An outing bag
Sunscreen
A towel
Swimming shorts
While our checklist is pretty all-encompassing, it's important to tailor your packing to the destination you've chosen. For trips to sunny destinations like Dubai and Marbella, an extra bottle of sunscreen is a smart addition to make sure you don't end up resembling a lobster when you meet your gorgeous date.

Choose the right hotel!

Finding the perfect hotel is an essential part of your travel experience. To make your search easier, we have curated a list of the top escort friendly hotels in Hamburg, Berlin and Amsterdam! Whether you crave the luxury of a lavish retreat, or a quaint, cozy night away, there's a special somewhere waiting for you both to check in.

Plan Your Dates

Now, you may just feel like going with the flow, but planning exciting dates beforehand is a great way to ensure all your needs are met. Not to mention, planning in advance is a one way ticket to a very impressed escort.
When travelling abroad, each location offers unique experiences for you to explore together. With an Amsterdam escort you can marvel at the gorgeous sights on a moonlit, romantic canal boat tour. And with a callgirl in Paris, you can indulge in the heavenly delights of French patisseries!
If these ideas don't quite suit your taste, we've compiled the 'Top 5 Restaurants in Paris' and the 'Top 5 Bars in Amsterdam' that an international Megan's Model would be delighted to accompany you to.

Book your International Escort!

You've packed your case, planned your holiday and got some romantic date nights in your mind, all that's left to do is book your escort! Simply give us a call at +4474049226 letting us know who you'd like to book with, where you'd like your booking to be, and a little bit about you! Alternatively, you can fill out our booking form and we'll be at your service as quickly as possible.
If this is your first time all together, first of all, we love your boldness! Secondly, a browse of our 'How to Book' blog will fill give you a helping hand.

Last Minute Checklist!

Now that you're on your way, here are some top tips that you may have forgotten.
Passport (this seems like a no brainer, but you'd be surprised how many forget it!)
Foreign currency
Camera
A gift (if you're feeling particularly generous)
Any naughty items you simply can't be without
We hope this blog has given you all the insight you need to get your holiday off to a flying start. Unforgettable memories are ready to be made with one of our travel escorts, so what are you waiting for?